Frugal Mother's Day Ideas
Frugal Mother's Day to me means spending something on your mother but it doesn't have to be money, although it can.
It could be spending time with your mother, spending time doing something for your mother, or spending money on them, which when done intentionally you can do frugally. Remember, it is the thought that counts.
Although Mother's Day is special and a great to celebrate your mother or loved one, it is a "Hallmark Holiday" or "Commercial Holiday." That just means that it is one of the holidays retailers promote primarily to drive up sales.
Mother's Day is May 9th this year and I have some great tips on ways you can spoil your mother and have a frugal Mother's Day. But ssshhhh, you should spoil your mother on more than just Mother's Day.
Memories of My Mom on Mother's Day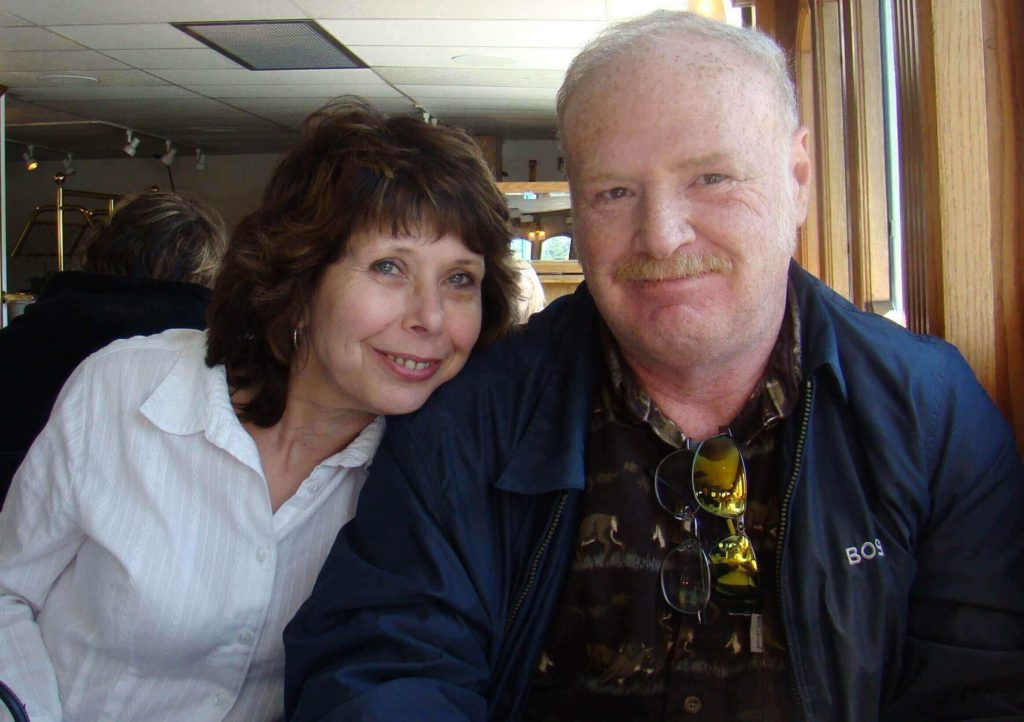 This post may contain paid referral and/or affiliate links.
If you choose to sign up or purchase through my links there is no additional cost to you.
I only include affiliate links for products and services I believe in and would recommend to my friends.
My Mother, My Sweet Wonderful Mother! I want to take a moment to dedicate this post to my mother. My mom was not just the best mom (both my parents are the best, I am so lucky), but one of my best friends. She was loved by so many. I know that I am not the only one that misses her.
This is my third Mother's Day since my mom went to be with Our Lord. The two things getting me through my pain is knowing that she is not in pain anymore and that one day I will be reunited with her.
When I think of Mother's Day, I don't think of myself as a mother, but I think about my mom and our memories!
Mommy- I miss you and I love you too much!
Frugal Mother's Day Cards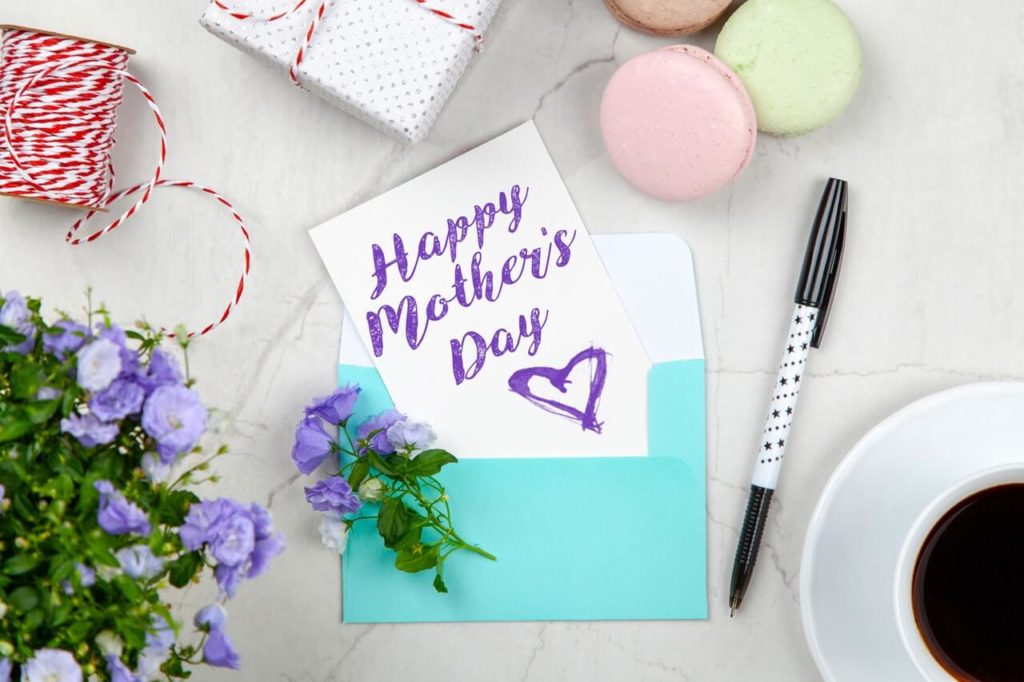 Giving your mother a card is the most popular thing to give your mother on Mother's Day. Many stores sell very beautiful but very expensive cards. Most people just throw cards away, which is just like throwing money right into the trash. There are a few ways you can still give your mother a Mother's Day card without having to take out a loan.
Handmade Mother's Day Cards
The fun, creative way to go is making a card. I know for me, getting a homemade card means so much more to me than a store-bought one.
Printable Mother's Day Cards
There are many computer programs you can use to make printable cards such as Adobe Spark and Greeting Cards Studio in the Microsoft Store for free. You can also use Microsoft Word, PowerPoint, Google Docs, or Canva (I use Canva for most of my blog images and almost all my Pinterest pins). You simply design it and print it.
Free Online Mother's Day Cards
You can also use a service to make an ecard free and send it virtually. Websites like Punchbowl, 123 Greetings, and Blue Mountain are easy and FREE.
Frugal Ways to Feed Your Mom on Mother's Day
Without sounding politically incorrect, your mom most likely was the one to cook and made sure you were fed. Mother's Day is a great excuse to give mom the day off from cooking and for you to be in charge of feeding her.
You can take the easy, but more expensive way out and take mom out to eat. But most places will be super busy and you will spend time waiting to get a table.
Mother's Day Breakfast in Bed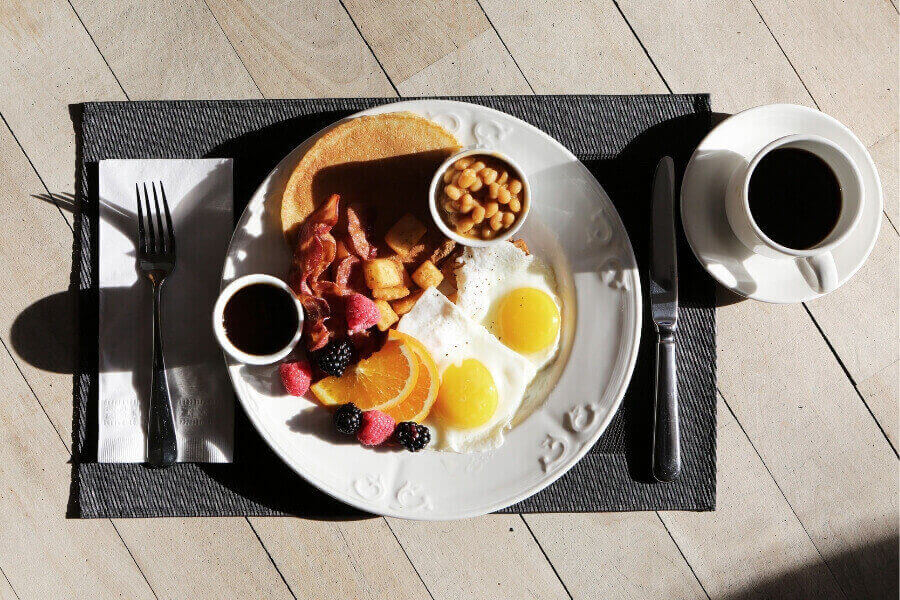 What better way to start Mother's Day than serving your mother breakfast in bed. Some Mother's Day breakfast ideas are fruit salad, chocolate chip pancakes, french toast, eggs over easy and toast, bacon or sausage, or a meat scramble (scrambled eggs with meat and cheese). My favorite breakfast items are eggs benedict, sausage and biscuits, and home fries (my dad makes these the best- fried potatoes with pepper and onions). Note to my kids: Are you reading this part? Hint, hint.
Serve some coffee and some orange juice. You can add some champagne to the orange juice to make it a mimosa. You can go to the next level and make a Mango Bellini (honey and kids, if you are reading this, this is on my want list<3) or Champagne with Strawberries.
Bake for your Mom
A great Mother's Day gift is baking something delicious for your mom or loved one. A Mother's Day cake or cupcakes like these delicious looking Caramel Mocha Cupcakes, Last week I made the best cookies ever- BETTER than the DoubleTree Chocolate Chip Cookies. Oh so, so good. I am so glad I found this recipe and your mom will too if you make them for her.
Take your mom on a Mother's Day picnic
A fun way to get out but still be frugal is to take your mother on a Mother's Day picnic. Keep it simple with wraps or sandwiches. I love making sandwiches for my kids and using cookies cutters to cut out fun shapes. You could also do a meat and cheese tray with crackers, grapes, and strawberries. Then something sweet like The Best Lemon Bars to top the perfect Mother's Day picnic.
Make your mom a special Mother's Day dinner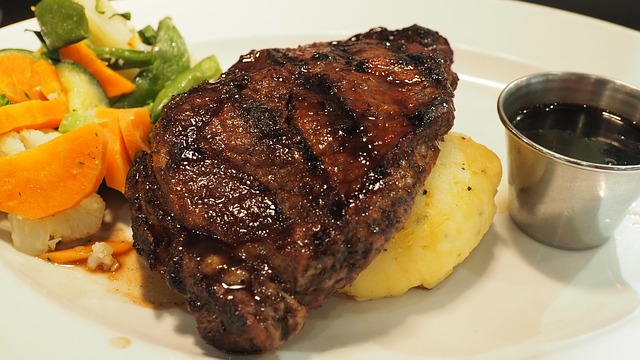 Wanting to stay in and make something for mom? Some Mother's Day dinner ideas are a grilled steak (I love to marinate mine in Worcestershire sauce and steak seasoning), baked potatoes, and a spinach salad. (Oh that is making my mouth water.) Another favorite is Chicken Parmesan paired with a tossed salad and garlic bread (my family loves garlic bread and garlic Texas toast).
Don't forget a frugal but fancy drink like the ones above or maybe a fun mocktail.
Then top it off with one of the sweets that you made. I vote for the Best Lemon Bars.
Take your mom out to eat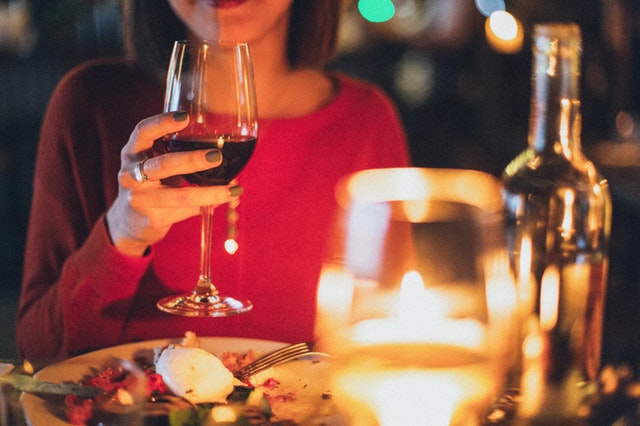 If you do end up taking mom out, you can still find ways to save some money. Go the weekend before or after Mother's Day, or the day before or after Mother's Day. You won't have to wait as long as many restaurants know that demand will be high and they can charge higher prices on Mother's Day.
While some places might charge more, others actually offer discounts, such as moms eat free, a coupon, or some other special. Check your local newspaper for ads from local restaurants that offer these great deals.
One of my favorite apps for couponing is called SnipSnap. People take coupons and snap a picture and share them with others. You just search for the store or restaurant you want to go to. *Disclaimer- not all places accept the virtual coupon. Most places I have gone to have, but not all.
Some other places you might find some deals are on Groupon and Living Social. Both sites allow you to search for restaurants (as well as activities and products) and purchase deals ahead of time.
Restaurant.com is a favorite of mine that allows you to purchase vouchers for local restaurants. You pay for a certain value and still have to pay a certain amount at the restaurant. For example, my family and I hit a wonderful family diner on the way to the coast last year. The deal was I paid $4 (deal plus coupon) for a $25 gift certificate. When I went to the restaurant our bill had to be at least $50. I then gave them the certificate number off my phone and I paid $25 out of pocket at the restaurant. In total, we paid $29 for $50 worth of food. Check for any blackout dates before you go.
Frugal Mother's Day Gift Ideas
Write her letter from your heart
Moms do so much for us. We tell them we love them. Do we ever tell them how much we appreciate them? Find some time and write your mom a heartfelt letter and let her know you appreciate everything she does for you. Tell her how she makes you a better person. Let her into your heart while you melt hers. Get sappy. Don't hold back. It will probably make you feel as good as it will make her feel.
Create her a scrapbook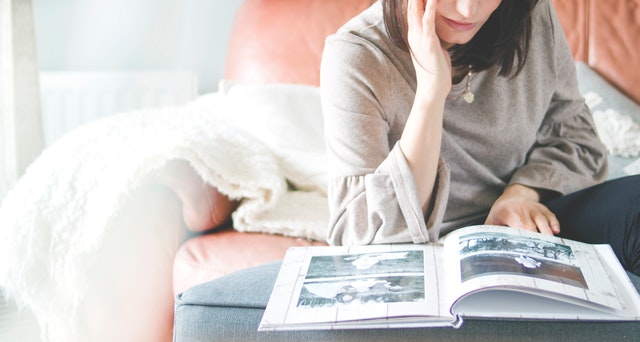 Although it wasn't for Mother's Day, many years ago I made a scrapbook for my family for Christmas. I use to be a major scrapbooker (I miss it but other priorities have gotten in the way) and it can be expensive as a hobby but you can make a meaningful scrapbook with a small budget.
You can check out Dollar Tree for supplies. Many craft stores like Michaels, Jo-ann, and Hobby Lobby offer coupons you can find in the paper and online. Buy your supplies a little at a time with coupons each time they come out. You can also use SnipSnap to look for coupons.
Give mom caffeine
Why not buy mom a cute mug that will always make her think of you when she is getting her caffeine in. Kick it up a notch and buy her a gift card for her favorite coffee shop to go with it. You can get discounted gift cards from sites like Raise and Gift- Ya. And take it even one more step further, give her a card that says "Thanks a latte!"
Decorate a picture frame and add a picture of the two of you
Buy a picture frame at Dollar Tree and some decorations. Paint the frame and glue on some decorations, slap a picture of you and your mom in it. Say you have a picture of you and your mom at the beach. Paint the frame aqua blue and glue some shells and pebbles on it. I have seen all the materials at the Dollar Tree.
Give mom a movie night at home
Make up a ticket for a movie that your mom would love. It could be a DVD you already have or purchased or even a movie on Netflix or Hulu. Hit the Dollar Tree and grab a bucket and fill it with a bag of popcorn or a couple of packs of microwave popcorn, some boxed movie size candy, and give it to your mom for a movie night together.
Wash mom's car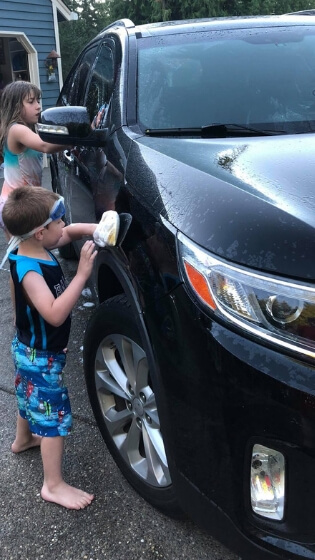 Who doesn't love a freshly cleaned car!?! Vacuum the inside of the car, wipe down the seats and dash, wash the windows. You can buy an air freshener for a dollar or two at Walmart. Open that before she gets in for the first time. It makes the whole experience complete and refreshing. Then wash the outside. I bet your mom will love this sweet gesture.
Give mom a tee shirt to show off her motherhood
These adorable tee shirts can show off her motherhood and personality. Hey kids, I will take one of each.
Give your mom a Spa in a Basket
Moms don't get much me-time or get spoiled much. Grab a basket and fill it with some bath bombs, a loofah, a candle, some good smelling body wash, and lotion. Your mom will love being pampered.
Buy her flowers a plant or hanging basket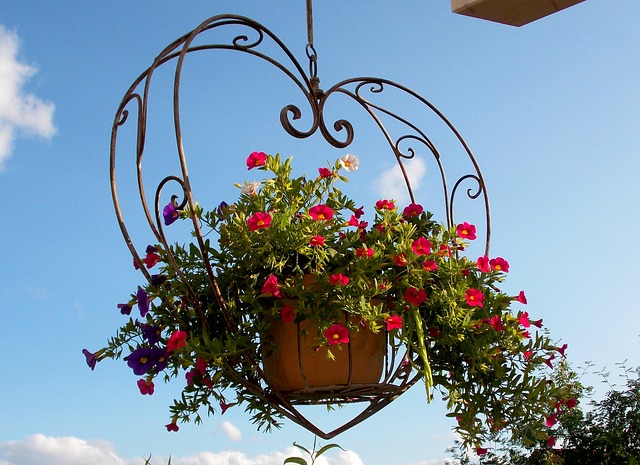 Flowers can be expensive, but flowers for Mother's Day ARE expensive. Most of the time prices get jacked up around Mother's Day.
Flowers are beautiful, but how long do they last? Maybe a week or two! Why not give your mother a plant, a hanging basket, or a bush?
A few years ago I gave my mother a rose bush for Mother's Day. It is still planted in her yard and she told me before she passed that every time she watered it she would think of me and smile. That is a gift that keeps on giving, not only to her but to me as well.
This is the actual rose bush I gave my mom one Mother's Day. I just found this picture while looking for a photo of her to add to this post.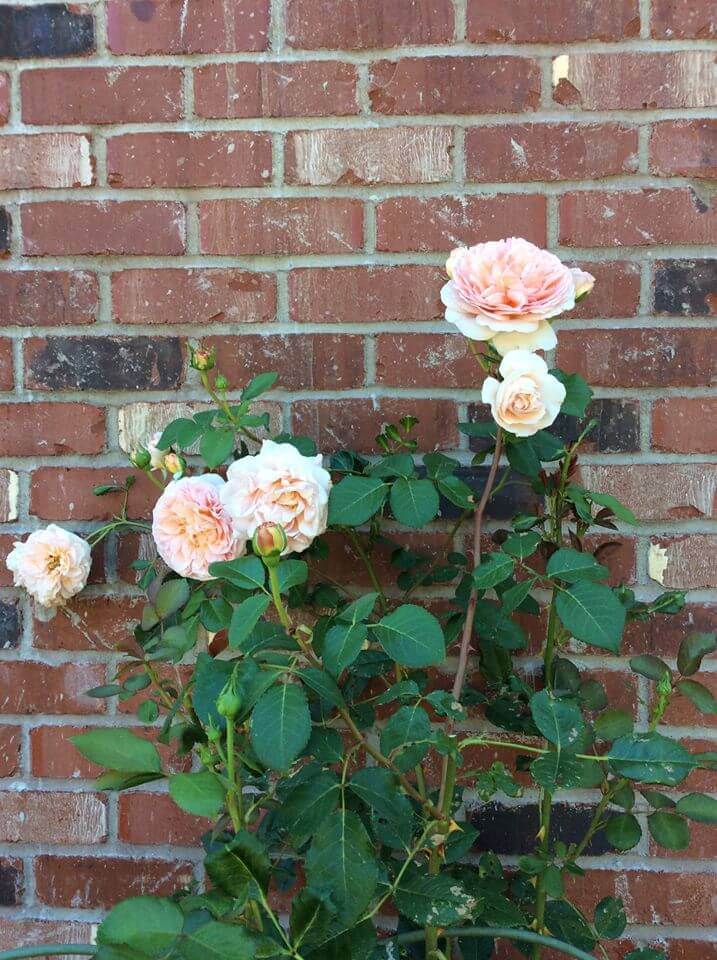 Make a Mother's Day coupon book
A simple coupon book filled with things like chores (vacuuming, mopping, walking the dog, cleaning up dog poo, making dinner) or sweet things moms like such as extra hugs, cuddle time, or a back rub.
More Frugal Mother's Day Ideas: Two more ways to save
I have two more ways to save on top of the already frugal ways I have told you about. Say what!?! Yes, more ways to save.
If you purchase something through Amazon and don't already have Amazon Prime, you can sign up for a free 30-day trial. Amazon Prime has lots of benefits, including FREE Two-Day shipping, Prime Video, Unlimited music streaming, Unlimited photo storage, and Unlimited reading. Are you a college student? You can get Amazon Prime for FREE for 6 months and then a discounted rate after that. Or do you happen to have a valid EBT or Medical card? You can get Amazon Prime for a discounted rate.

The second way to save MORE money is if you plan to shop online, go through Ebates. You sign up for a Rakuten account and sign in, search for the store you want to buy from, and click through their site to the store you plan to buy from. You can earn cashback with qualifying purchases. If you are new to Ebates, you will also receive $10 when you sign up and make your first qualifying purchase.
---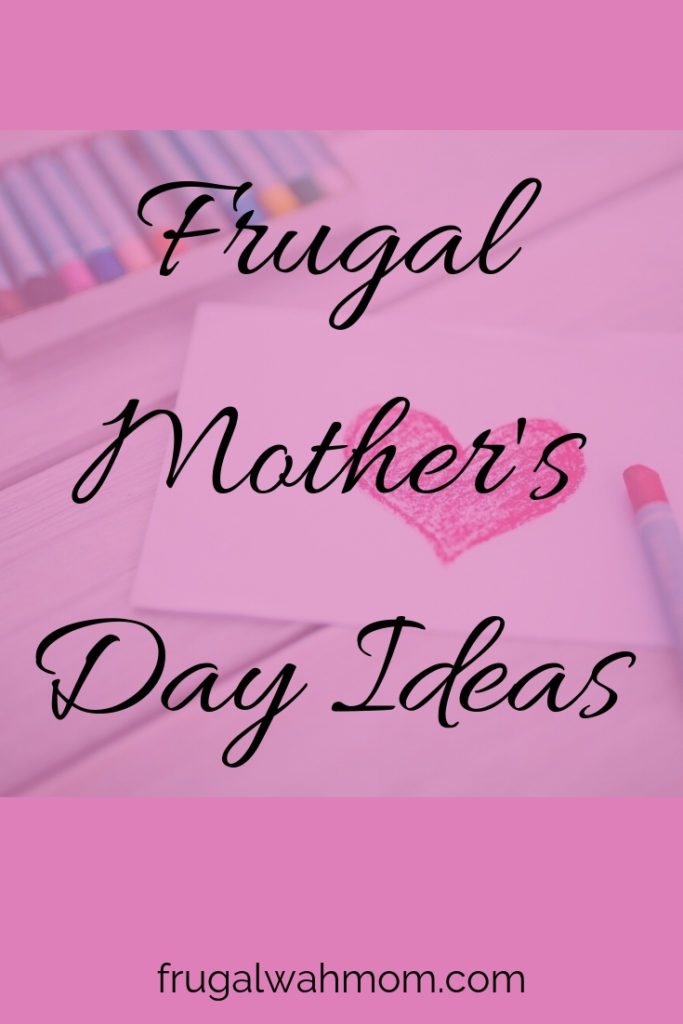 Hopefully, you have found a few frugal ideas of how you can give your mother a wonderful Mother's Day without having to take out a loan and still warm your mom's heart.
And if you are a mother- Happy Mother's Day!

Have a frugal idea you can share with us? Leave me a comment below. I would love to hear how you are going to make your mom's day special.