Free Work at Home Online Job Fair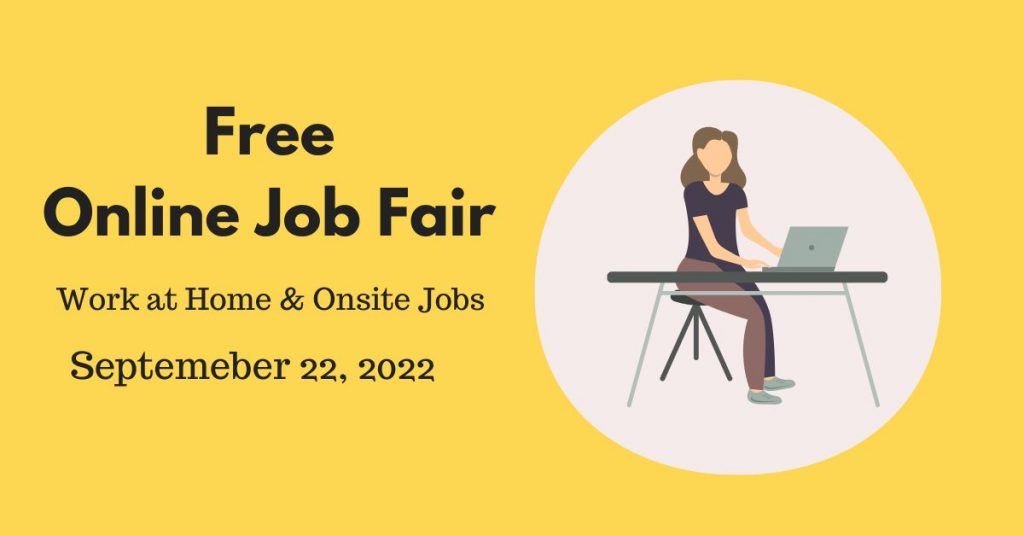 Online Job Fair for Work at Home and Onsite Jobs
If you are looking for a legitimate work at home job you will want to mark your calendar. My Employment Options Online Work at Home Job Fair coming up on Thursday, September 22nd from 10 am to 4 pm EST and it will be open to the general public.
My Employment Options is a company in the Employment Network for the federal Social Security Administration Ticket to Work program. Their services are free. They specialize in helping citizens with disabilities who receive SSDI and/or SSI benefits (ages 18-64) return to work and find suitable employment again.
While they specialize in Work At Home they also offer Onsite local job placement and other career services in the 47 states they serve nationally. They have been changing lives for over 20 years.
My Employment Options holds its online job fair a few times a year and it is open and free to everyone in the United States. You do not have to qualify for their disability program to attend.
The job fair is held in chat rooms, with a different chat room for each company. You don't need to attend the whole job fair; you can join and leave the job fair at any time during the event. There is a schedule on their website for the times that each employer will be available, along with what states they are hiring in and if they are hiring online or onsite.
Jobseekers have an opportunity to network and chat with companies that are currently hiring.
In order to attend the job fair, you do need to register on their website.
This post may contain paid referral and/or affiliate links.
If you choose to sign up or purchase through my links there is no additional cost to you.
I only include affiliate links for products and services I believe in and would recommend to my friends.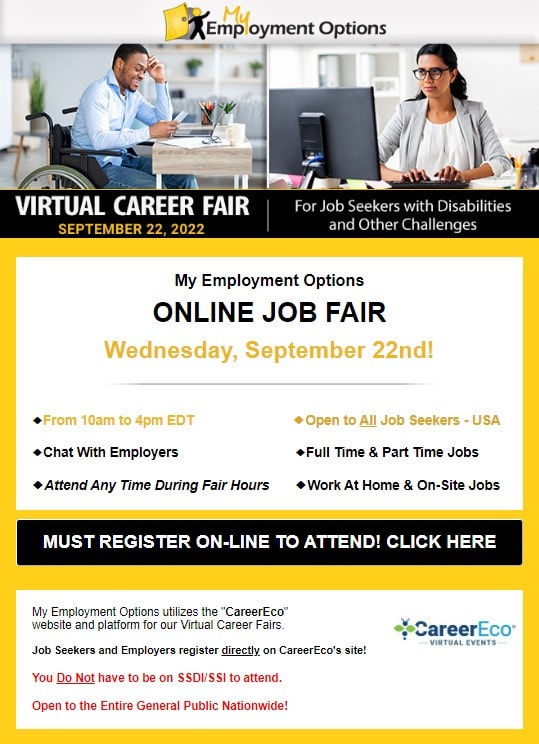 The current list of companies that will be attending:
Bender Consulting Services
Cotiviti
Fable
Global Connections to Employment (GCE)
Hope HealthCare Services
Navy Exchange Service Command (NEXCOM)
TTEC
UNC Health
U.S. Department of State
Versability Resources
If you are on SSI and/or SSD and you are interested in the services that My Employment Options offer, check out their main website for more information.
If you attend the job fair please leave a comment and let me know how it went. I would love it if some of my readers (well, even if just one) were able to get a legitimate work at home job through this program. I want to hear all about it.