The Work at Home School! Yes, it is a real thing!
Updated March 30, 2020
Are you a stay at home mom? Stay at home dad? Disabled? Laid off?
Want to make some extra money? To pay bills? Pay down debt? To go on vacation?
No matter what your why, I have a great solution to help you make money from home.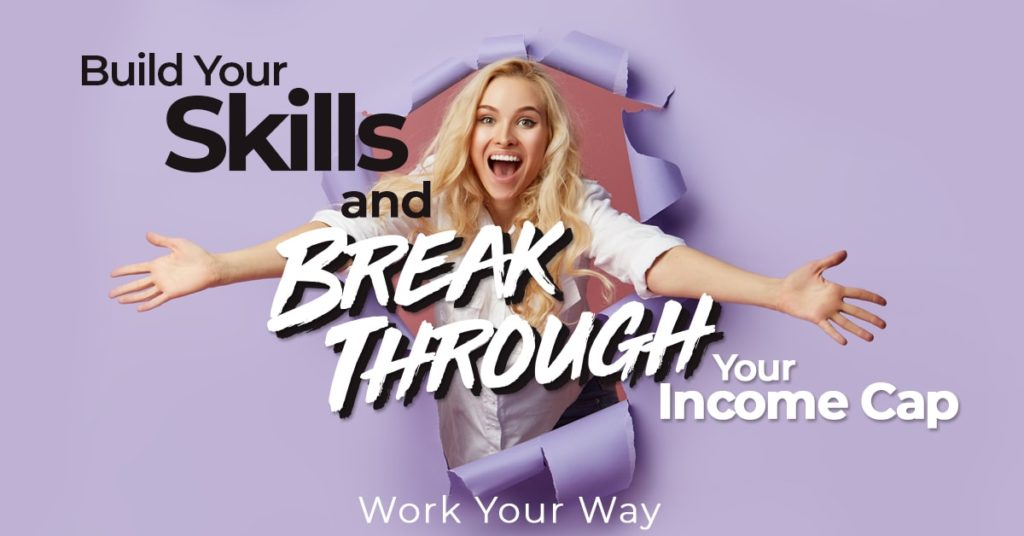 This post may contain paid referral and/or affiliate links. If you chose to sign up or purchase through my links there is no extra cost to you.
Thank you for your support.
The Work at Home School
A few years ago I discovered a woman named Caitlin who started a Work at Home School. Yes, for real. I couldn't even believe it was true.
The school is a collection of courses from many successful entrepreneurs. They have tons of experience in many different work at home and business aspects. These courses can be expensive if bought separately but Caitlin bundles them together for a great low price.
Caitlin opens her school up for new students once a year. That time is now (April 16th-24th).
The Work at Home Summit- free resources
Well, almost. Before opening registration there is a Work at Home Summit called Work Your Way. This summit if full of many expert speakers in the field. The best part of the Work at Home Summit is that it is 100% free.
There are over 35 interviews, including successful people such as Esther Inman speaking about remote resume building, Sagan Morrow speaking about time management, Gina Horkey speaking about virtual assisting, Kristin Ingram about building a business and Michelle Gardner speaking about affiliate marketing. These are big names in the online business world. And there are so many more top-notch entrepreneurs included as well.
You need to register for the Work at Home Summit to access the interviews. They are normally available for one week only but this year is a little different. We are in different times right now so Caitlin is offering access to all the interviews for almost a full month.
But get this! There is more than interviews this year. Due to all is going on in our world right now, Caitlin is being extra generous to help everyone get as many resources for free as she can.
What is all included for free you ask?
Access to 35+ summit interviews from experts in the work-at-home space; you'll hear their stories, what they did that worked, and advice to help you get started on your work-at-home path, too, for FREE.
You'll get access to the brains that are running multimillion-dollar businesses on a number of free Facebook Lives for FREE.
You'll get access to Caitlin's eBook Work-At-Home Truth Bombs for FREE.
You'll get access to Caitlin's premium workshop, the Money Mindset Transformation Workshop and Guide for FREE.
When is this all available?
The Work Your Way Work at Home Summit is running from March 30th until April 24th. The Work at Home School registration opens April 16 and will close on April 24th with the free Summit ending that night as well.
However, you can still access all of the wonderful speakers of the Work at Home Summit right now for FREE!
What do you have to lose?
Even if you don't sign up for the Work at Home School, the Work at Home Summit is full of information, resources, and inspiration. All for free!
Don't wait as the summit and the school will be closed for 2020 on April 24th.
Leave me a comment below and tell me what is your why! Why do you want to work from home?