Back to school! I don't know about you, but for me, it feels like preparing for a big holiday like Thanksgiving or Christmas. So much planning to do, shopping to be done, stressing out, and going over budget.

Well, it doesn't have to be that way. The stressing out or going over your budget that is. But there is still a lot of planning involved, especially if you want to save yourself from stressing out and going over budget.

So, here I am, ready to help you save money on back to school shopping.
This post may contain paid referral and/or affiliate links.
If you choose to sign up or purchase through my links there is no additional cost to you.


There are four main categories for shopping for the new school year.
Clothing
School supplies
Accessories
Food
Below I will share with you many ways that I implement for my own back to school shopping.
1. Planning
The number one rule for saving money and your sanity is by planning out your strategy.

If you plan things out then you will have much less stressed and you won't buy things you don't need or already have.

Follow me as I help you plan things out.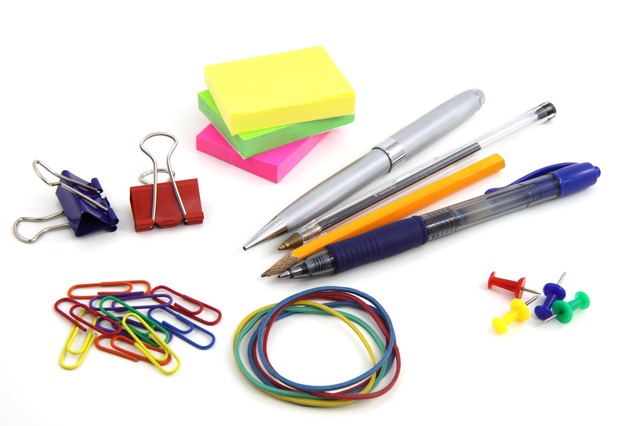 2. Take inventory at home
Why go and spend time and energy buying things you already have!?! Do you really need more crayons? Pencils? Notebooks? Do you still have the ruler you bought last year or is your son's back-pack still in good shape?

How about clothing? Do those jeans you bought your daughter in April still fit her and she only wore them a couple of times?

Many items that you need you might already have. Go through your home and gather whatever you can find that you might be able to use for this coming school year.

Find something you don't need but still has use left in it? List it for sale and use the money towards this year's school shopping.

You can buy and sell on platforms such as:
Usually, you can get a list of what your child's teacher is requesting through the school, the school website or even at the store. I normally shop at Walmart and every year I would see a display of school supplies list near the front of the store, right before the school supplies.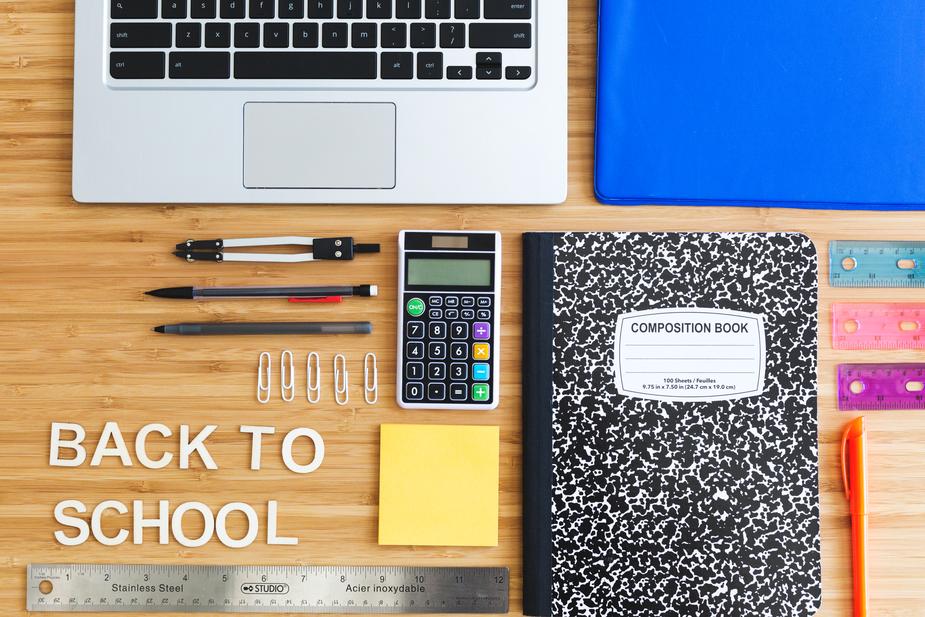 3. School Supply List
Something new to me this year is finding your child's supply list on the Walmart and Target website. Just go to the website and put in the information for your school. Pretty handy dandy.

Sign up for texts and emails.

Many stores have programs where you can sign up to be on their email or text list and they will send out coupons. Google the stores that you plan to shop and see if they have a program you can sign up for. Many will send a coupon you can print out and use in-store or have a code you can use online. Others might have an awards program.

4. Gather Store ads
Grab your local Sunday newspaper, stop by the store if you are out and about or look for stores ad online. Most stores will have their weekly ad on their website but you could also the Flipp app as I do. You can access hundreds of different stores weekly ads and easily make a list of the items you are interested in.

5. Gather Coupons
Some of the stores might have coupons in their ads as well. Just be sure to check the whole ad. If you are looking online and see a coupon you want from that store, grab the flier when you walk in so you can cut it out.

Some of the items our children need are art supplies. Stores like Michaels, Joann's and Hobby Lobby usually have coupons for 40-50% off one item. So if you need a spendy item, that might be the best way to save a good chunk.

Other places to get coupons are:
6. Better than coupons
There are sites and apps that give you money back! What!?! Heck yes! Check out the post I wrote giving you the low down all the popular programs.

If you are shopping in person then Ibotta and Checkout 51 are my favorite. After you shop you just look over the app and select which items you bought that match what they have available and scan your receipt.

If you are shopping online, you want to sign up first and shop through their site. Rakuten is my absolute favorite.

Other tips:
Check out Facebook Marketplace, Offer Up, Goodwill and the Salvation Army for gently used but still in good condition clothing and accessories. Many times you can find items with the tags still on them.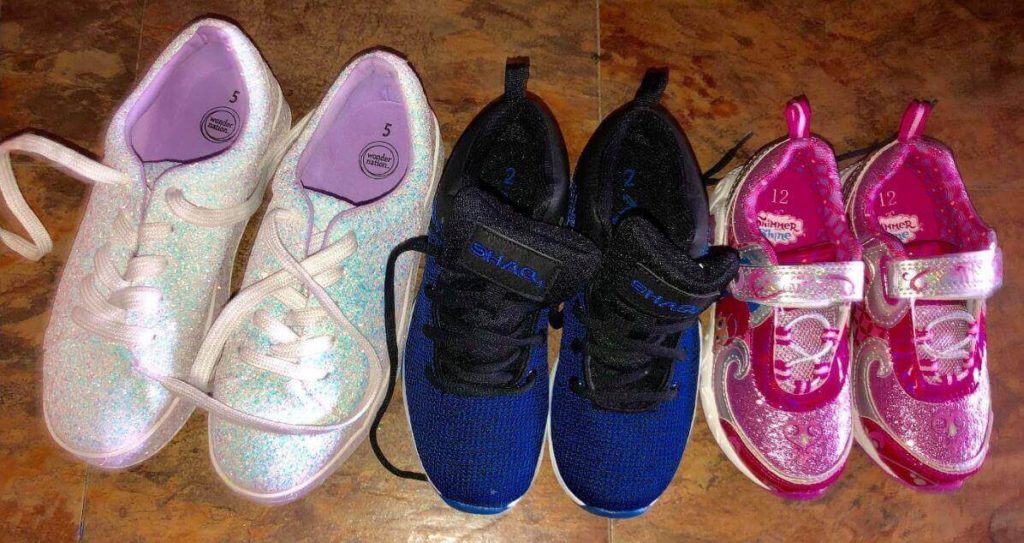 Shop after the big rush. Just today I went to Walmart and was looking for a few things I had left on my list and many things were already marked down. It is only the middle of August. By the end of August and the beginning of September, most items will be marked down.

Around the beginning of August, I noticed that shoes and summer clothes have already been on clearance. I got all three of my kid's shoes for $3.00 each. It is a great time to stock up on clothes for the spring, maybe just buy a size up from what your child is in right now.
Dollar Tree has a great selection of school supplies. Many items are a better deal than Walmart and Target but be careful as sometimes they are not as good of a deal. For example, I thought $1 for 150 loose note pages was a great deal but then I went to Walmart and they had it for .88 cents.

Stores like Staples and Officemax usually have awesome deals. They usually offer teasers, some super-low price deals to get you into their store.

Although Walmart doesn't offer price matching anymore, some stores do. It can save you from running from store to store to get the best deal. Just bring the competitors ad to the store with you and ask at customer service what their policies are.

Most states have sales tax (I miss Oregon and no sales tax). But a handful of those states do offer a day or a weekend to shop tax-free on back to school stuff. Check with your local state to see if they offer a back to school tax-free weekend.

Hollar is an online store that I love shopping in. Mainly for Christmas presents but they have a really good variety of items and they do carry some clothes and school/office supplies.
More back to school resources:
There are many back to school posts on the internet but I have joined with some great bloggers (and friends) to bring you some of the best resources to get your back to school season off on the right foot.
Are you feeling stressed out about back to school or even just pressure to succeed in anything you are working on!?! Beth Moore with Moore Wellness has written a post about Back to School Ideas & How to DeStress.
Do you struggle with planning lunch for your child or even yourself? Lisa with Gather Love LLC has some very yummy recipes and ideas to change up your lunch from the standard (and boring) sandwich- Back-to-School and Workday Lunch Ideas.
Lisa helped us with some great lunch ideas but don't forget snacks are important for our children too. Kelly from Homesteadin Crazy has us covered with some healthy Back To School Snacks For The Kiddos.
Something that is very important to my family is reading about God's love and his word. So when Carrie and Nina from Forget Him Knot released a free printable with 52 Back To School Bible Verses I had to download it.
Not all children are created equal and some children need some extra help, either in class or after class. Tiff from Spectrum Sense for Moms has some great advice on How to Handle After School Meltdowns.
Preparing for the school year is important of course, but having a special need child or children is even more important so you can dedicate more time to your child. Michelle from Autism Mom Life wrote a helpful post about Preparing Your Special Needs family for the New School Year.
Don't have kids going back to school this year?!? Been there, done that! Well, guess what, Jill from Adventures in Nana Land has come up with some awesome tips for you to help your children and grandchildren. Check out When Grandkids Go Back to School: How Can the Grandparents be a Support?
From my kids to yours- have a great 2019-2020 school year!